Planning an office move is a multi-step process that demands careful planning and a number of items to consider. It's best to divide the workload and assign specific tasks to different employees. Starting the moving process early and maintaining frequent open communications are key. Here are 8 steps to a successful, stress-free office relocation.
1.  Create a timeline
Create a timeline and moving checklist that includes all the required stages of your move. Discuss the plan with all team members involved in the move as early as possible. Be realistic about how much time you will need. A small office may need at least three months to prepare, while a medium to large office may need six to eight months for planning an office move.
2.  Design the new space
Next, collect all available information on the new space. Obtain blueprints or a floor layout to identify key components (electrical outlets and storage space) and begin designing the new office layout. Have a general layout plan for your current space so you can compare the two. If there are areas in the current office that are not working, identify them now so you can avoid them in your new space.
3.  Build your relocation team
For medium to large offices, appoint someone (or ask for volunteers) from each department or division to coordinate their area. This person can ensure that each employee takes responsibility for packing their desk, files, and personal items. For smaller offices, you may be on your own. If so, identify a few key people who will be able to help you coordinate the move.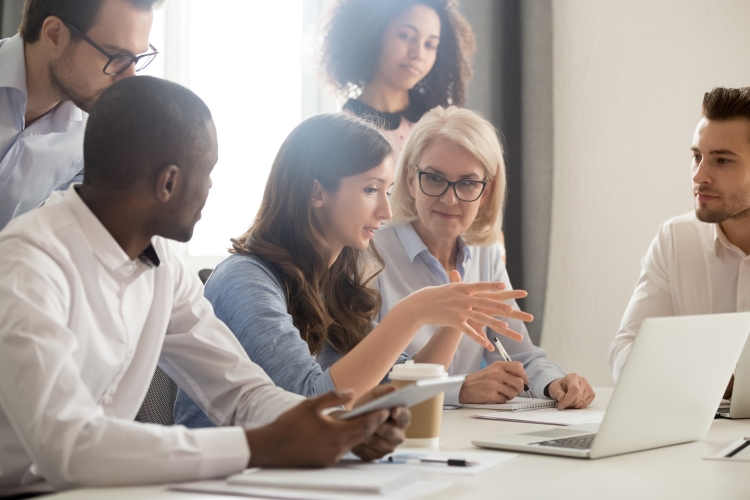 Your project manager for the office move can assist in identifying current issues with the old space and find possible solutions for them in the new office. This is a great way to incorporate their viewpoints and achieve buy-in on the move, especially if some employees are averse to the move.
In addition, make a list of potential problems with the new space, such as a smaller reception area, less storage capacity, or perhaps a larger open space that requires more cubicles or temporary walls. It may be necessary to hire building managers, carpenters, painters, electricians, systems installers, or other professionals to build walls, add wiring, or make cosmetic changes before you move in.
4.  Conduct regular meetings
Set regular meetings to discuss the move and its progress with all employees. Keep everyone informed and address employee concerns and comments. An office relocation is stressful for everyone involved and can be more stressful if decisions are not adequately communicated.
5.  Determine your budget
If you have a specific budget amount assigned for your move, it is important to identify costs before you hire commercial movers, or even before you pack the first box.
6.  Assign tasks
Have your relocation team create a task list and ensure critical tasks are added to the schedule. Ask each department manager what is required from their area, which may include specialty service providers. This could be vendors such as telephone line installers or computer network specialists. Also make sure that common areas are covered, such as the reception area, lobby, and storage spaces.
7.  Hire the movers
Hiring professional moving companies is one of the most critical tasks of moving a business, especially finding moving companies that specialize in office relocations. It's important to make sure the company is reliable and that you are receiving the best service for the cost. Do your research, ask the right questions, and have the company come to your office to assess your move.
This task can be assigned to one person or group, with each calling specific companies and then comparing notes. Start early to make sure you get the best value that fits for your needs.
8.  Make a contact list
Finally, create a contact list of everyone doing business with you and let them know that you're moving. It's a good idea to assign this task to one person to oversee and prevent contacts from falling through the cracks. Notify customers and clients about your new location and how the business will operate during the move. Such information is essential to ensure your customers don't go elsewhere for your services. Update your address promptly to avoid any disruptions.