JK National Media Outreach
On September 10, JK Moving Services' CEO and Founder Chuck Kuhn conducted television and radio interviews with media outlets from across the country to discuss the state of the moving and storage industry.
While millions of Americans relocate each year for varying reasons, in the age of COVID-19 and other factors in the nation's economy, the moving industry has seen some interesting and exciting trends in 2020.  According to Pew Research, 1 in 5 Americans have either moved or know someone who has moved due to the COVID-19 pandemic.
As the CEO of the largest independent moving and storage company in the nation, Chuck Kuhn served as a subject matter expert on the relocation industry in interviews with news outlets across America.
INTERVIEWS
---
23 ABC News Bakersfield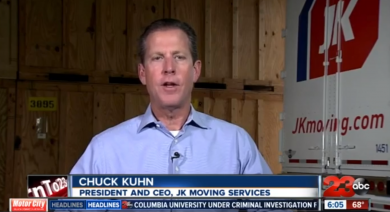 ---
Fox 5 DC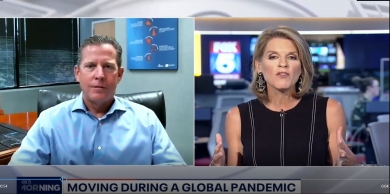 ---
Fox 32 Chicago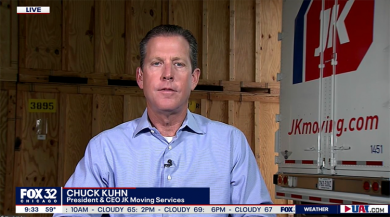 ---
Your California Life – ABC 10 Sacramento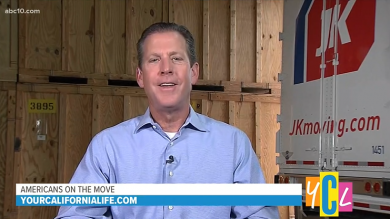 ---
WBBM Newsradio 780 AM & 105.9 FM
https://www.radio.com/wbbm780/news/local/movers-have-been-busy-during-pandemic
---
3 On Your Side Arizona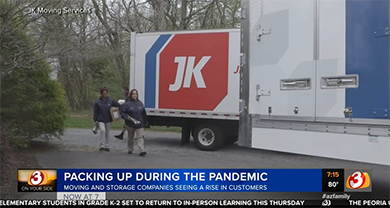 ---
ABC 23 Bakersfield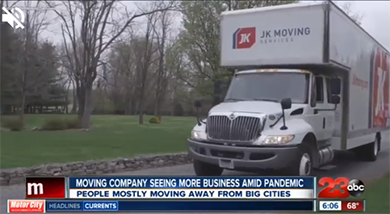 ---