Community Impact
JK Employee-Led Diversity Council
Working in unity to foster an environment of diversity, equity, inclusion, and belonging.
JK Moving established an employee-led Diversity Council with the mission to: Work in unity to foster an environment of diversity, equity, inclusion, and belonging to better serve our employees, clients, partners, and communities. We are one unified community driven to be the best while treating each other with care and respect.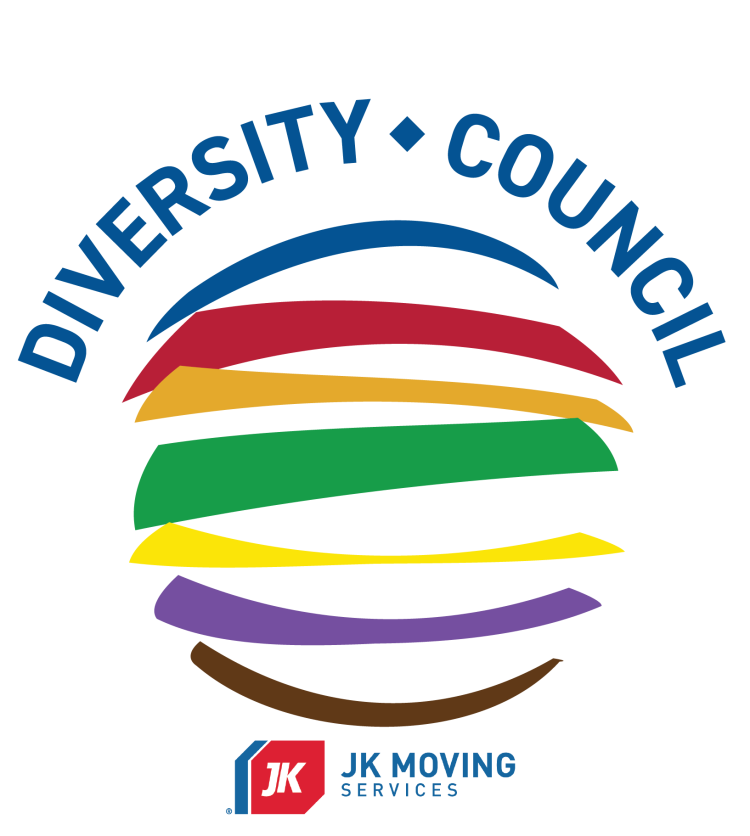 Diversity Council team members hold various roles within the company, including specialists, consultants, managers, directors, and VPs from Accounting, HR, Operations, Sales, IT, Project Management, and Marketing. The Council is led by a team of four members to plan, organize, and manage the Council and its initiatives. The Diversity Council receives strong support from JK Moving's Executive Team, who provides assistance to the Council when making key decisions that impact the entire company.
Diversity Council initiatives
JK's diversity efforts are comprised of true action, based upon feedback and care – and are not just a check box or a flag we put out one month a year. True listening. True actionable steps. True measurement of success. Some DEI&B initiatives include:
Improve communication about career paths and development plans
Provide ongoing communication about the Council via a quarterly newsletter
Manage and run an enterprise-wide mentorship program
Emphasize enterprise-wide DEI&B training
Improve sense of belonging across the enterprise
With over 25 volunteer participants, the JK Diversity Council has enjoyed enormous success and is looking to further its impact on the enterprise and community.