25% network downtime reduction
20,000+ IT equipment moved annually
At JK, we understand that your IT infrastructure is the heart of managing your business and, in most cases, your most critical asset. During a move, your internal IT Team is most focused on your network infrastructure. Our professional IT technicians can supplement your IT team and manage the rest of your IT equipment relocation.
All of our IT technicians are A+ hardware certified and have the expertise to relocate your IT equipment while minimizing the risk of damage. Our IT Project Management team will meet with you or your IT team prior to the move to discuss equipment relocation services:
Project timeline and phases
Move-day timing
"Hot-truck" priority service
User preparation/shut down procedures
Data backup requirements
IP phones
Data network cables
Paperwork and security requirements
Cable management
Help-desk services (if needed)
Why JK for your IT relocation needs?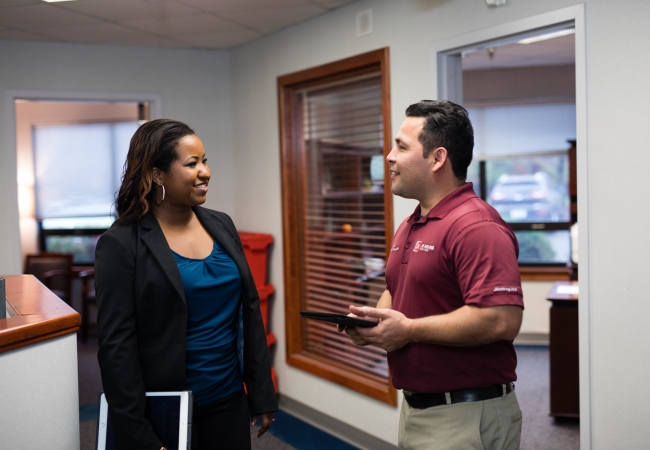 Pre-move considerations
Are the servers being moved in the rack or dismounted?
Has the travel path been verified to ensure the items fit in and out of the buildings without tilting the rack?
How long will it take to power down the servers and related components?
Are we taking network cables?
Do you have VOIP phones or regular LAN line phones?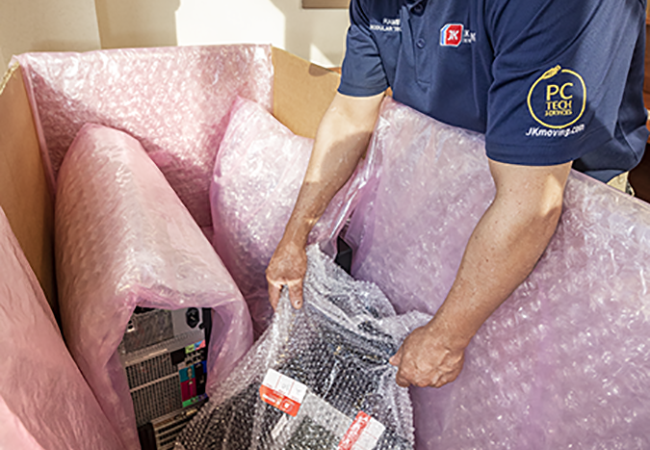 Proprietary process
For computers and monitors, JK utilizes the Comp-U-Wrap® system
Computers are wrapped in anti-static sleeves with two-ply bubble wrap for maximum cushioning and protection
Computers and other electronics are then placed in padded bins and rolled onto the trucks.
This system provides the most efficient and cost-effective method to protect your valuable assets.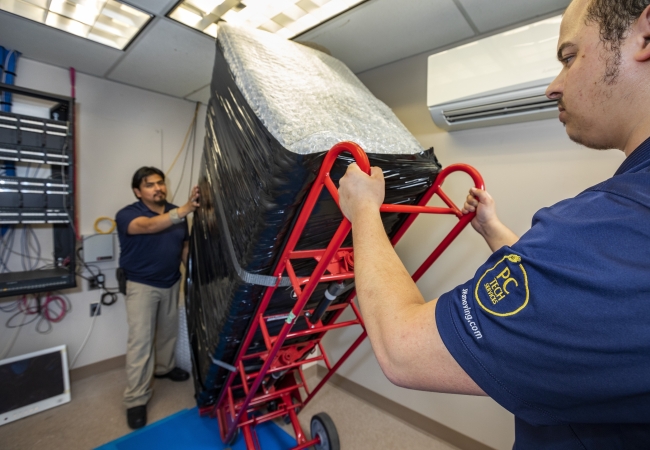 Experience
Over 20,000 IT disconnect/reconnects annually
Project Managers have 20+ years of experience
Full time, drug tested and background tested crews
Specialized in moving high value electronic equipment
Secure IT equipment receiving, storage and delivery
Global network of IT professionals
Continuous employee training and equipment investment