Commercial Moving
Office Movers in Centreville, Virginia
JK Moving Services is the expert moving company you can trust for all of your commercial relocation needs in Centreville, Virginia.
Get a Quote
The Centreville, VA office movers you can trust
Recognized as Washington Business Journal's #1 office moving company in 2022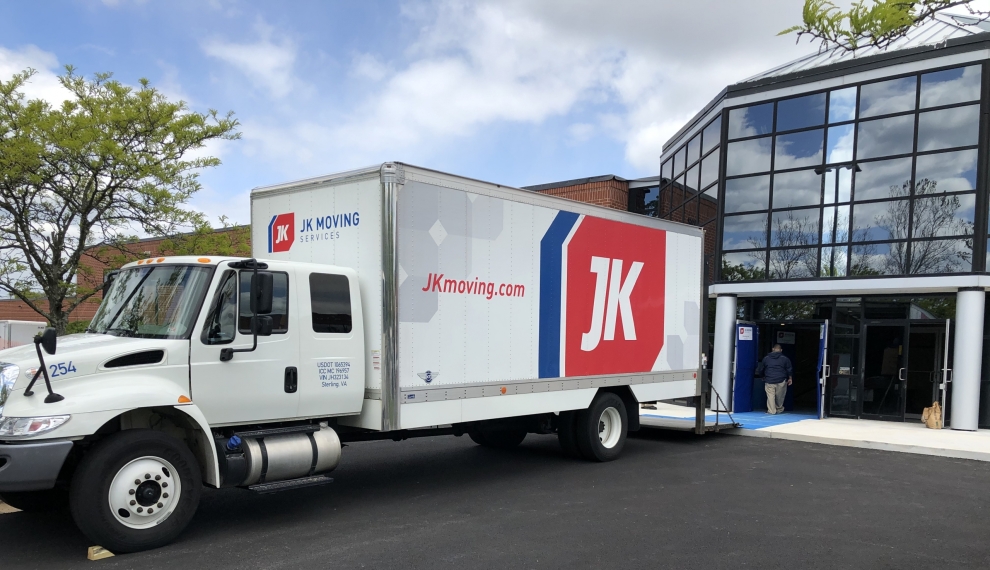 The Centreville, VA office movers you can trust
Recognized as Washington Business Journal's #1 office moving company in 2022
With over 40+ years of experience, a 98% client satisfaction rating, and as the largest office mover in the DC metro area, you can count on us to make your Centreville, Virginia office relocation go smoothly. From packing and planning to technology and commercial storage, we have you covered.
Why move your Centreville office with JK Moving Services?
Let our expert team of Centreville office movers help you get settled into your new space quickly and efficiently. From packing and planning, to technology and storage, we have you covered.
What matters most to you matters most to us
Your commercial moving project begins with planning what is most important to you. Our trained and certified relocation professionals in Centreville, Virginia ensure your project is completed on time, on budget and stress-free.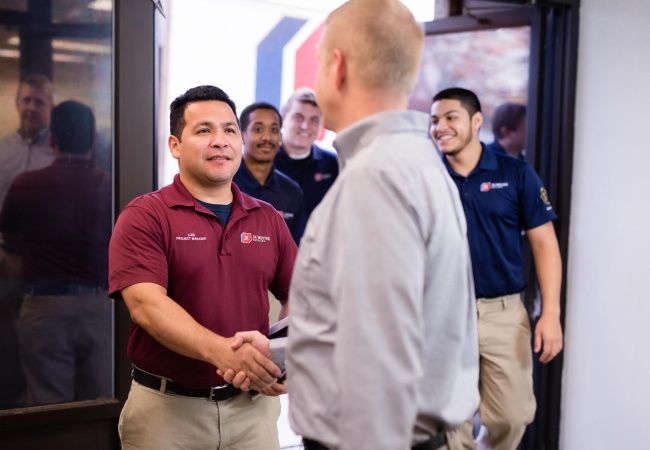 Reduce downtime
Planning in advance with JK helps you to have a successful move while reducing office downtime.
Pre-move planning
Experienced, background-checked teams
24/7 communication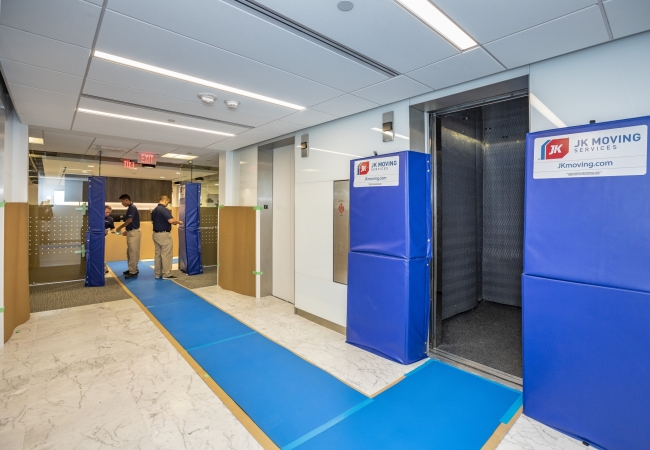 Minimize risk
Have confidence your office and assets are safely secured when moving from one place to the next.
Complete building protection
Certified and trained professionals
Innovative equipment and processes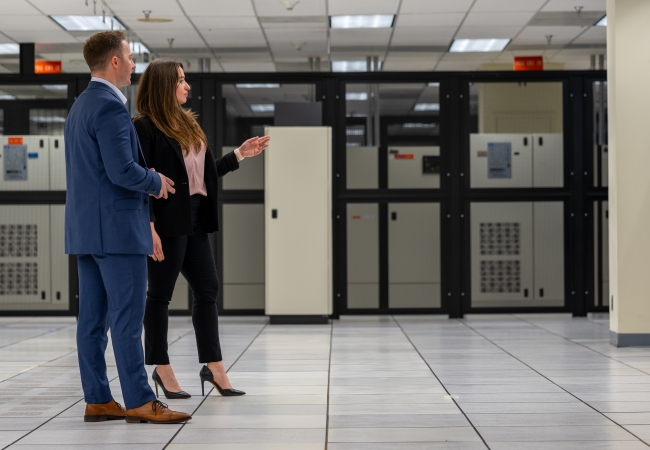 Customize your office move
Office moves can be unique, and we have the solutions that best suit your needs.
Project and space planning
Move logistics
Continuity planning
For 40+ years JK Moving has served businesses in Centreville, VA as the trusted office mover in the are. Centreville is known for its diverse business community, incl. tech, gov't contracting, retail & hospitality. A thriving center with small & large businesses, near transport & D.C., attracts businesses specialized in tech & gov't contracting. Growing population & high standard of living boost local businesses. You can count on JK Moving for an efficient and smooth move for your organization's office relocation.
JK Moving Services offers an exceptional office moving experience for businesses in Fairfax and throughout Virginia, Maryland, and Washington DC. Including but not limited to the following areas:
Herndon, Annandale, Culpeper, Manassas, Springfield, Mclean, Merrifield, Oakton, Prince William, Stafford County, Woodbridge,
How to plan an office relocation?
To make sure that your office move is successful, you need to follow multiple steps that require meticulous planning and consideration of various factors. To ensure a seamless transition, it's recommended that you delegate specific tasks to different employees and start the planning process well in advance while maintaining open communication channels.
Will the office mover provide packing materials?
At JK we provide high-quality moving supplies to meet your needs, including over a dozen types of boxes and cartons designed to accommodate heavy, bulky, and fragile items such as books, linens, framed art, and grandfather clocks. We also have a complete range of do-it-yourself moving supplies, including pads, bubble wrap, acid-free packing paper, and tape.
How long does an office move typically take, and what factors can affect the timeline?
The office relocation process involves different stages that each require a specific timeframe. Planning typically takes 1-2 months, office search 6-8 weeks, negotiating terms 2-4 weeks, legal process up to 8 weeks, fit-out phase around 4-16 weeks, and the actual move can take 1-4 weeks.