Additional Services
Law Firm Moves
Maximize the time of your firm's top-billable attorneys with an efficient, meticulously planned move, from start to finish.
Get a Quote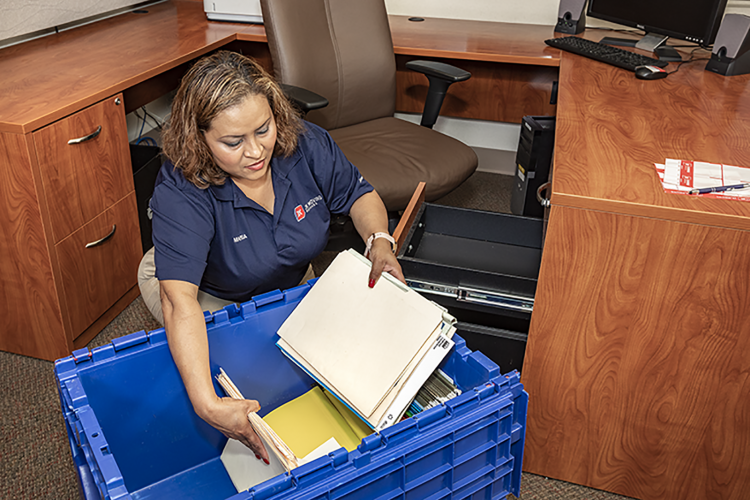 Minimize your firm's downtime and disruption by hiring a commercial relocation expert that specializes in moving law firms and libraries.
Our professionally trained staff pays keen attention to detail and will efficiently pack an entire office and then put items in their exact places when unpacking at the destination. This allows your attorneys and staff to replicate the order of the existing office and easily identify where items are located in the new space.
Here a few tips to help you maintain your productivity during your move:
Keep your files at your fingertips with packing and unpacking services
Avoid an IT black out with IT technology services
Save money with records storage
Keep your data confidential with shredding service
Remove surplus furniture with donation or liquidation