There are many details to consider when you're planning an interstate move, and all of them require careful planning. To keep you from getting overwhelmed, here is a quick guide to help you plan for your interstate move.
Finding your new place
It can be hard to find a place to live in a new city when you can't go house/apartment hunting in person. To make things easier, we recommend working with a local agent – they can help you find options within your limits and avoid getting scammed.
The key is to start searching early to give yourself enough time to compare options. If you're nervous about committing to your new home without seeing it first, consider a short-term rental in the area while you get things figured out.
Make a budget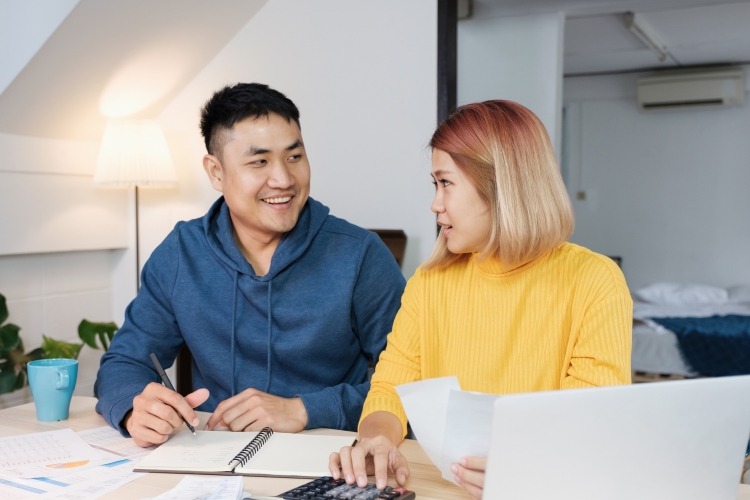 The last thing you want is to be blindsided by the amount of money you're spending on your move, and that's why budgeting is important. When you're budgeting, don't forget to make room for costs like:
Travel fees
Storage fees
Packing supplies
Packing services
Liability coverage
Typically, the more items you move, the more expensive your move will be. If you want to cut down on your spending, ask yourself if there are areas where you could downsize. You may find a number of items that you don't need and can sell or donate.
Determine your transportation
Transportation is a major part of the budget. Whether you choose to hire professional movers for your interstate move, use moving containers, or go the DIY route, take the time to compare prices to see which option makes sense for your situation.
Make a plan for packing
With an interstate move, you don't have the luxury of running back and forth from your old house to your new one to grab things. Instead, everything you need must be packed and ready to go on moving day.
Gather your packing supplies and make a plan for what items go in which boxes, and make sure to label (this will make unpacking much easier). And don't forget to pack an essentials bag, which should include the items that you'll need quick access to during the move (like documents, chargers, spare clothes, and toiletries).
Set up utilities
It can be tricky to simply transfer utilities from one place to the next when it comes to interstate moves. In many cases, utility companies are area-specific and won't move states with you, so you'll have to cancel your existing service and find out what service is recommended at your new location. (You can find this out by speaking to your landlord or real estate agent.)
We recommend waiting to switch off your heat/AC until the day of the move – you'll want those things until the last minute.
Inform the post office
To ensure that your mail is forwarded to you from day one, let the post office know that you're making an interstate move and give them your new address. Also notify your bank, credit card company, loan providers, and insurance providers.
And, of course, don't forget to update your friends and family!
Make the move
It's finally time to hit the road. Check the weather for moving day/days and plan out your route (including stops for rest and food) so you know what to expect.
Once you're there…
Depending on the state you're moving to, you may be required to update your driver's license and vehicle registration right away, or you may have a certain grace period. Before you move, get familiar with your new state's rules regarding this process so you can get everything in order on time.
If you have questions about making an interstate move, JK Moving can help. You can find more advice here, or give us a call at (800) 673-8487.