Home of the former AOL corporate headquarters campus, Sterling, Virginia is a suburb located 30 miles west of Washington, D.C. Along with northern Virginia in general, Sterling has undergone expansive development in the last two decades, transforming from a small farm town to an epicenter for global technology and transportation companies. While economic and infrastructure growth continue throughout the region, Sterling protects its heritage with green space preservation and historic landmarks.
If you're new to the area (or if you've lived here your whole life), check out our list of top places to visit in Sterling, Virginia.
Food and drink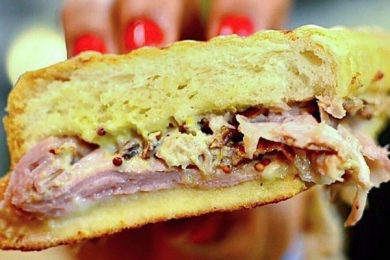 Colada Shop serves more than Cuban coffee, food and cocktails; it serves a Cuban experience. While the iced café con leche is a fan-favorite, it's the vibrant and colorful atmosphere that keeps people flocking to this Little Havana.
Cool fact: Colada Shop has been featured numerous times in The Washington Post as a must-visit spot in the nation's capital. And who wouldn't want to visit for $3 empanadas?
While we don't usually suggest chain restaurants, we'll make an exception for Burtons Grill & Bar. Burtons prides itself on "delighting every guest" and surely delighted us with the stuffed grilled zucchini and the firecracker shrimp.
Cool fact: Burtons Grill & Bar offers an excellent selection of vegetarian, gluten-free, and paleo options and has an ever-evolving "Chef's Corner" menu.
In 2017, Keith and Cheryl Early created the Bungalow restaurant brand and since have opened several "eatertainment" facilities in suburban Washington, D.C. The Bungalow Lakehouse menu includes traditional American bar food, including flatbread pizzas, fried pickles, and chili cheese nachos.
Cool fact: The Bungalow Lakehouse is the third of three Bungalow Nation restaurants in northern Virginia. If Sterling is out of your way, you can visit The Bungalow Alehouse in Woodbridge or Bungalow Billiards in Chantilly.
Breweries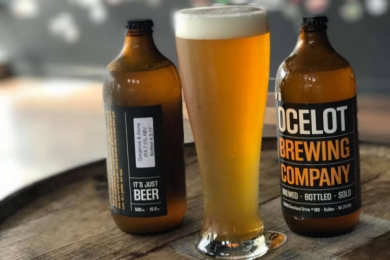 Founded in 2013 by two 25-year-old brewers, Crooked Run Brewing has quickly become one of the most popular nanobreweries in Northern Virginia. Three years after opening, brew masters Jake Endres and Lee Rogan won gold at the 2016 World Beer Cup for their unique, small-batch selection of beer.
Cool fact: Crooked Run Brewing is also home to Señor Ramon Taqueria, which serves $3 tacos to go with your craft beer.
If you're a fan of IPAs, you'll be a fan of Ocelot Brewing Company in Sterling. Ocelot specializes in rotating different styles of mixed fermentation, lagers, and barrel-aged beers, but is known locally for its IPA selection.
Cool fact: The beers at Ocelot Brewing Company are named after song lyrics from some of the team's favorite artists, such as Country Roads and Street Lights.
Museums and tours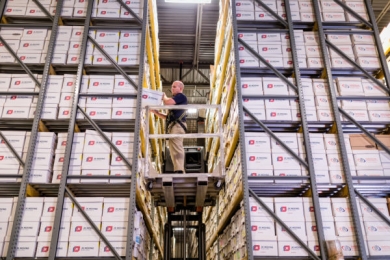 While Northern Virginia continues to urbanize, Sterling and its surrounding neighborhoods maintain a rich heritage in agriculture. The Loudoun Heritage Farm Museum is dedicated to preserving that agricultural heritage through interactive programs and exhibits.
Cool fact: Popular exhibits at Loudoun Heritage Farm Museum highlight 250 years of Loudoun County's history through a 1909 one-room schoolhouse and tack shop where you can learn to groom a horse.
At just 16-years-old, Chuck Kuhn founded JK Moving Services after one of his childhood moves went awfully wrong. Three decades later, JK Moving Services is the largest independently owned-and-operated moving company in North America. Stop by for a tour of JK's facilities and learn more about how JK continues to provide personalized service on a global scale.
Cool fact: JK Moving Services has moved multiple U.S. Presidents at the White House including George W. Bush and Bill Clinton.
Recreation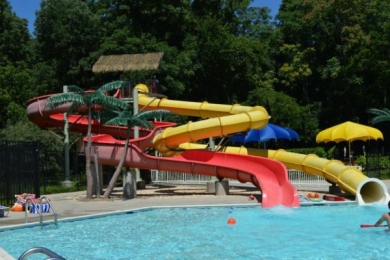 The crown jewel of malls in Loudoun County, Sterling's Dulles Town Center features 185 stores and restaurants. Located around the corner from the Washington Dulles International Airport, the indoor shopping mall includes a Dick's Sporting Goods, J.C. Penney, Lord and Taylor, Macy's, Nordstrom, and Sears.
Cool fact: The already popular Dulles Town Center gained additional admiration in 2014 when a Regal Cinemas movie theater opened inside the mall.
The number one cure for the summer heat is standing underneath a 500-gallon dumping bucket at Volcano Island Waterpark. If you prefer something more adrenaline inducing, you can hop on one of the waterpark's many waterslides. What's better? Admission to the park starts at just $5.25!
Cool fact: Just next door to Volcano Island Waterpark is Volcano Island Mini Golf, where you can play 18 holes of miniature golf after your day at the pool.
Dedicated to providing a broad range of recreational, educational, and social activities, Claude Moore Park is the full package for summer fun. The park includes eleven miles of hiking trails, two fishing ponds, numerous picnic pavilions, and a sportsplex, all encompassed by 357 acres of green space.
Cool fact: Claude Moore Park is fully operational year-round, so when cold weather creeps into Sterling, you can visit the recreation center which features an aerobics studio, a 20-lane competition pool, a 10,000 square-foot gym and a rock-climbing wall.