One of the largest independent cities in the United States, Alexandria, Virginia is located along the Potomac River less than 10 miles south of Washington, D.C. Influenced by its proximity to the nation's capital, many of Alexandria's professionals work in federal civil service, the U.S. military, or for a private government contractor. Alexandria's largest employer is the U.S. Department of Defense and is home to the U.S. Patent and Trademark Office.
If you're new to the area (or if you've lived here your whole life), check out our list of top places to visit in Alexandria, Virginia.
Food and drink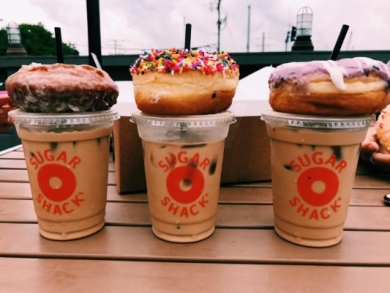 Virtue Feed & Grain traces its roots all the way back to the 1800s when it was a feed house bordering historic Wales Alley. Some two hundred years later, Virtue offers a new-age American tavern menu, full of fresh, local flavors and ingredients.
Cool fact: Named after 18th-century brewery owner Andrew Wales, Wales Alley starting serving beer next to what is now Virtue Feed & Grain as early as 1786. Today, Mr. Wales is memorialized by Virtue with a special cocktail on the menu.
Located in the heart of Old Town Alexandria, Murphy's Grand Irish Pub is an authentic Irish pub opened in the late 1970s. Murphy's hosts nightly Irish entertainment as well as trivia nights and happy hours throughout the week all with no cover charge.
Cool fact: Murphy's Irish Pub Sunday brunch menu features an Irish country breakfast, eggs benedict, and homemade quiche all starting at just $9.95.
Port City Brewing Company aimed to celebrate and continue Alexandria's rich craft brewery history when it opened its doors in 2011. One hundred years before Port City Brewing opened, the Robert Portner Brewing Company – Alexandria's largest employer in the late 1800s – closed its doors as Prohibition entered Virginia.
Cool fact: Hopzooka is Port City Brewing Company's secret weapon. A patented piece of machinery created by Port City's very own brewmaster, Hopzooka allows brewers at Port City to add hops to their beer without exposing it to oxygen.
Hand-rolled donuts and ethically cultivated coffee highlight the menu at Alexandria's Sugar Shack Donuts. While the Sugar Shack menu includes standard donuts like glazed, cinnamon sugar, and chocolate frosted, more adventurous donut connoisseurs might takes interest in the caramel macchiato or pineapple serrano donuts.
Cool fact: In 2013, founder Ian Kelley turned in his fine dining chef's coat to open the first Sugar Shack Donuts in Richmond, Virginia.
Since 1785, the Gadsby's Tavern in Alexandria has been serving patrons. Since 1963, the tavern turned museum – which still serves food and drinks – was designated a National Historic Landmark. Today, the tavern is part museum part restaurant as the City of Alexandria continues their preservation of the historic site.
Cool fact: The Gadsby's Tavern Museum features exhibits on early American life in Virginia while the restaurant serves a mixture of period and modern foods in the tavern's original dining room.
Cooler fact: Gadsby's Tavern is haunted! Back in the 1800's a mysterious, beautiful woman, dubbed the Female Stranger, arrived to Gadsby's Tavern. She passed away from an illness in Room 8. It's now a popular tourist destination and supposedly her ghostly visage can be seen standing at the window.
Entertainment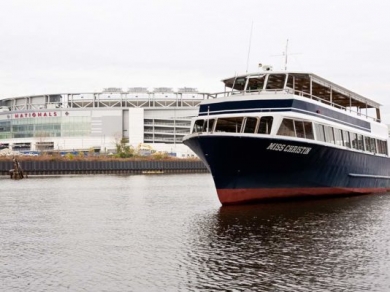 With just about a month of summer left for students around northern Virginia, Cameron Run Regional Park offers a day of fun activities including the Great Waves Waterpark, slow and fast pitch batting cages, and an 18 hole miniature golf course.
Cool fact: An all day, all activity pass at Cameron Run Regional Park costs $18.50 and gives you unlimited access to the waterpark, batting cages, and mini golf.
Founded in 1749, Old Town Alexandria is a former home of George Washington and the current home of more than 200 independent restaurants and boutiques. To this day, cobblestones line the streets of Old Town while red bricks adorn local sidewalks.
Cool fact: The center of Old Town Alexandria is marked by King Street, a walkable mile recognized as one of the "Great Streets" of America by the American Planning Association.
If you're a bigger fan of baseball than D.C. traffic, the Baseball Boat is for you. You won't have to worry about traffic or crowds on the Metro when you're heading to see the Nationals play, as you ferry up the Potomac River from Old Town Alexandria to Nats Park in the nation's capital. Round trip tickets start at $25.
Cool fact: Unlike the Metro, you also won't have to worry about a ride home if the game goes into extra innings, as the Baseball Boat doesn't depart until 20 minutes after the last out, no matter how late the game goes.
Museums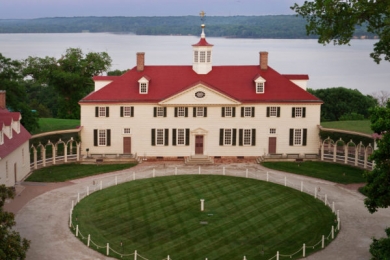 Along the banks of the Potomac River rests Mount Vernon estate – the home of George and Martha Washington. The nation's first president inherited the property when his half-brother Lawrence passed away in 1752. Washington's father, Augustine, originally built the Mount Vernon home in 1734.
Cool fact: George Washington expanded his father's Mount Vernon home, creating a 21-room mansion. Tours of the mansion are available from 9am-5pm, 365 days a year.
Attracting approximately 500,000 visitors each year, the Torpedo Factory Art Center is the nation's largest collection of working-artists' open studios under one roof – housing 82 different artists. While wandering through the Torpedo Factory you can observe the artists' creative processes, ask questions, and even purchase original artwork.
Cool fact: The Torpedo Factory Art Center gets its name from the fact that is was founded in 1974 in an old munitions plant.
Dedicated to the memory of the country's first commander-in-chief, George Washington Masonic National Memorial is a Masonic building and memorial located atop Shooter's Hill in Alexandria. While construction of the tower began in 1922, the interior of the memorial was not completed until 1970.
Cool fact: Standing at 333 feet tall, the George Washington Masonic National Memorial is fashioned after the ancient Lighthouse of Alexandria in Egypt.