There are just a few places in the world where you can be climbing through a forest one minute and in the hubbub of a country's capital in the next. Montgomery County, Maryland is one of those very places.
Located just a few minutes outside of Washington, D.C., Montgomery County is easily accessible by Metro. The county combines an array of activities including ziplining through a forest, hiking along a canal, and listening to live music during happy hour into a historic, 500 sq. mile package.
If you're new to the area (or if you've lived here your whole life), check out our list of top places to visit in Montgomery County, Maryland.
Food and drink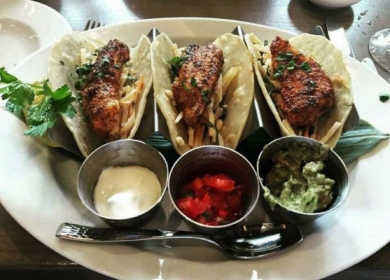 While cold air and snow lingers in metropolitan Washington, D.C., the PassionFish seafood-eatery in Bethesda does its best to remind locals of warmer times. Along with its location in Reston, the Bethesda location hosts daily happy hours, including favorites like the Potomac Mule – vodka, house sweetened lime juice, and Gosling's ginger beer – and blackened mahi-mahi fish tacos with jicama slaw.
Cool fact: PassionFish happy hours run Monday through Friday 3 to 6:30 p.m., Saturday 4 to 6:30 p.m., and Sunday 4 to 9 p.m, and everything on the happy hour menu is just $5.
In 1932, the Washington Recreational Day Camp opened for boys in rural Gaithersburg, Maryland. After the boys camp disbanded and the farm transitioned into an equestrian eventing facility, the Waredaca Brewing Company was born. Today, you can stop by to try some homemade beer, like Cupid's Curse, a saison farmhouse ale made with rose hips.
Cool fact: All of the beers made at Waredaca Brewing Company contain ingredients grown at the still operational Waredaca horse farm.
If you can't get away to Mexico, Taco Bar in Gaithersburg offers simple, authentic Mexican food for next to no cost. Don't let the long dinner lines dissuade you from the $3.07 pastor and chorizo tacos. While the tacos come highly recommended, the Taco Bar menu also includes burritos, tortas, salads, quesadillas and more.
Cool fact: Taco Bar is located in the same parking lot as a Shell gas station, so some locals have dubbed the dive "Gas Station Tacos."
Entertainment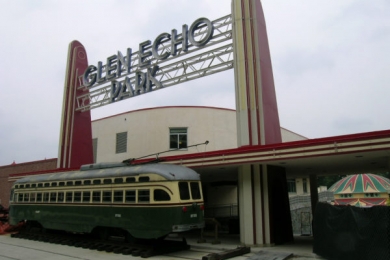 Present-day Glen Echo Park is home to arts and cultural organizations, artist studios, a restored carousel, and classes in visual and performing arts. But to get to where it is today, the park has undergone three major stages. In 1891, Glen Echo Park was built as a Chautauqua. Then from 1902 to 1968, the park operated as an amusement park. Finally, in 1971, the park transitioned to its modern day form as a center for the arts.
Cool fact: Glen Echo Park was originally constructed as a Chautauqua in the late 19th-century. A Chautauqua was a hub for an American adult education movement which brought in travelling teachers, musicians, entertainers, and preachers.
If you're looking for a night out with friends, stop by Rockville Town Square's myriad of restaurants and specialty shops. During the summer, the square features live music, and in the late fall and winter, the 7,200 sq. ft. ice skating rink is fully operational. Also, the square hosts happy hours every Wednesday throughout the year.
Cool fact: Rockville Town Square is home to Rockville's 100,000 sq. ft. library, one of Montgomery County Public Libraries 22 branch locations.
Nature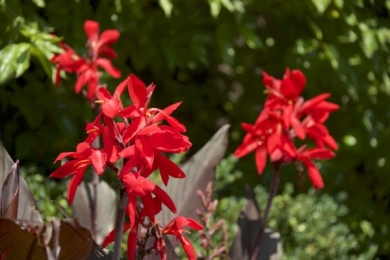 Founded in 1969, Brookside Gardens is a 50-acre property featuring intricately designed gardens in Wheaton. The Gardens combine colors, texture, scent, and scale to create designs that touch all of the senses. Named for the winding brooks surrounding the gardens, Brookside Gardens are free to the public and are easily enjoyed from park benches, gazebos, and walking trails.
Cool fact: Fourteen horticulturists and 650 volunteers maintain Brookside Gardens and its two conservatories. The conservatories house a tropical plant collection and seasonal plant displays including festive holiday shows.
While a trip to The Adventure Park at Sandy Spring isn't a trip to Switzerland, the aerial forest park was created in the Swiss style. Popular throughout western Europe, aerial forest parks offer climbing and ziplining challenges. The Adventure Park at Sandy Spring includes the largest man-made outdoor climbing park in the world and almost 300 unique challenges.
Cool fact: The Adventure Park at Sandy Spring Friends School operates with practically no negative environmental impact. The group that runs the park identifies as ecotourists who focus on responsible travel and environmental sustainability.
If climbing and ziplining through a forest sound too extreme for you, the Chesapeake and Ohio Canal National Historic Park offers beautiful and historic hiking trails. Located along the canal, you can hike through the park by yourself or alongside a guide on a walking tour.
Cool fact: In nice weather, you can take a trip down the Chesapeake and Ohio Canal on The Charles F. Mercer barge with a tour guide dressed in 1870s style attire.
Museums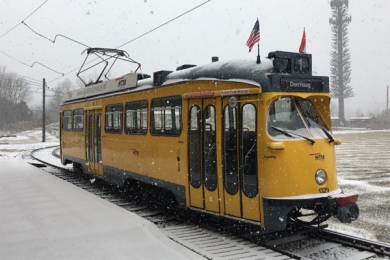 U.S. Army Surgeon General William A. Hammond founded the National Museum of Health and Medicine in 1862. The free museum in Silver Spring contains 25 million artifacts including 5,000 skeletons, 8,000 preserved organs, and 12,000 pieces of medical equipment.
Cool fact: One of the many exhibits at the National Museum of Health and Medicine is Battlefield Surgery 101. The exhibit highlights the evolution of military surgical activities from the Civil War through the Vietnam War.
The most popular attraction at the National Capital Trolley Museum is the demonstration railway. Hop in an early 1900s streetcar and take a mile-long trip down the track. Admission to the museum is $7 for adults and $5 for children and seniors. But admission includes unlimited rides on the old-style streetcar!
Cool fact: The National Capital Trolley Museum used to own one of nearly every type of Washingtonian streetcar ever preserved. However, a carbarn fire in 2003 destroyed the last fully preserved pre-PCC streamliner in the world.
What other cool places do you recommend visiting in Montgomery County, Maryland? Let us know on Twitter or Facebook.