An important part of any moving company's success is its drivers. Long-distance drivers in particular are frequently away from home, friends, and family for several days – or even a couple of weeks – at a time. We don't see them as often as some of our other employees, so we make extra efforts to show them they are valued and appreciated.
We maintain a dedicated, furnished break room at our Sterling, VA headquarters for our long-distance drivers and their helpers to enjoy when they are between jobs. We appreciate all of our drivers' hard work and the tireless hours they spend on the road, and we wanted to give them a place where they could feel comfortable and get rejuvenated before heading back on the open road. Fully furnished, the break room can accommodate up to eight people at a time to enjoy a meal, read, catch up on favorite TV shows, or simply relax.
It is important to have a comfortable place to rest in between jobs. JK values our drivers and their helpers, they are an integral part of the team and at the heart of what we do. The break room is just one example of how we show them our appreciation.
Check out some photos below!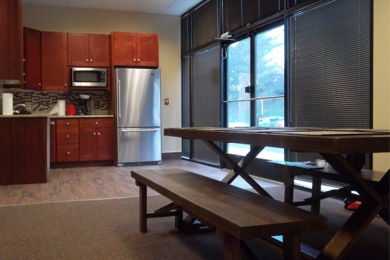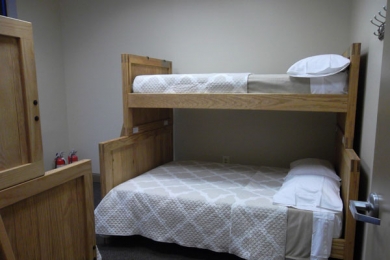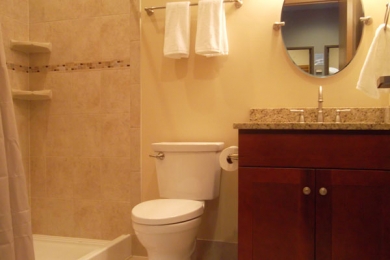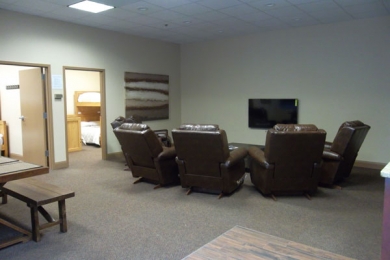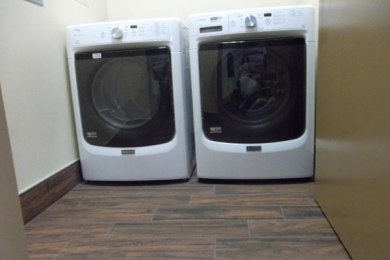 JK is actively recruiting local and long-distance drivers, moving helpers, and various other positions. Check out our careers page and submit your application today!