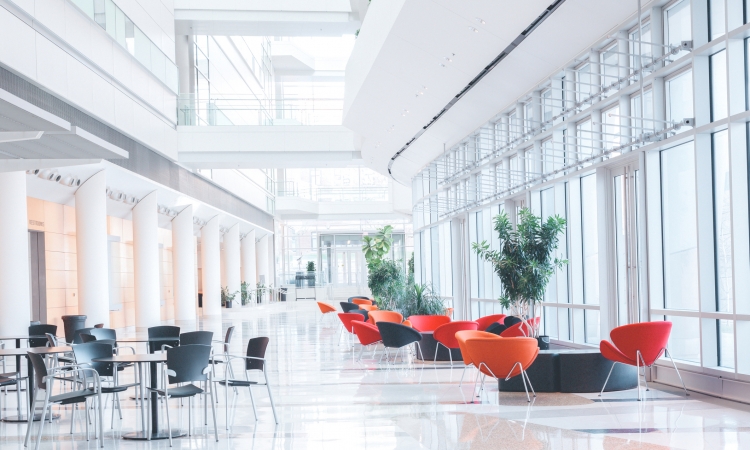 There has been much discussion among experts on the return to office scenario. There are many different "faces" to the return to office. For some, it's fully returning their staff back into their socially distance-spaced work-spaces. Others, it is a hybrid of working from home a few days and going into the office a few days. While others such as Facebook, Twitter, etc., are embracing the work-from-home model permanently. In fact, an S&P Global Marketing Intelligence survey found that 67% of businesses surveyed will keep work-from-home policies in place either permanently or long-term.
Future of the office – remote workers
To help with the shift to work-from-home, companies such as Google have given their remote workforce an "allowance." They can use this allowance to spend on equipment to help outfit their home offices. Other companies are paying for their staff's office contents, equipment, and furniture to be packed up and delivered to their staff's homes.
Regardless of the option you choose, your remote workers will need access to the following services as they transition to a longer-term or even permanent remote work location:
Packing and relocating existing office equipment and contents
Installation and equipment set up in the remote location
Storing materials and equipment as needed
Remote worker services
Remote worker services can help your remote workforce achieve optimum productivity. CDC protocol trained teams can pack up your staff's contents, equipment, and furniture from the office. They will sanitize them, then deliver and install in your staff's home. Certified PC technicians can assist your staff at their home with IT hardware installation. Or, if you've given your staff an allowance to purchase office furniture, you will need to hire a furniture installer.
There are numerous vendors that offer each of these services. JK Moving Services can offer one or all these services to help your team transition to their remote space on a longer-term basis – and then back to the office.