Additional Commercial Services
Industrial movers - industrial & equipment moving services
Stress-free industrial moving, according to plan. From the initial equipment moving strategy to final placement, every aspect of our industrial moving is fine-tuned for flawless execution and minimal disruption and downtime.
Get a Quote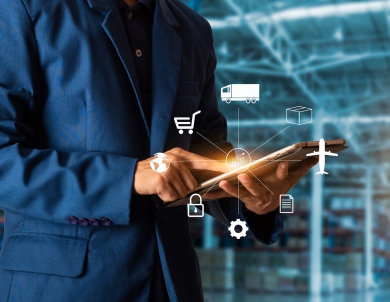 The biggest challenge businesses face during an industrial move is fluid access to inventory and equipment while minimizing manufacturing downtime. Learn why JK Moving is the industrial moving partner you need for a smooth relocation experience for industries such as:
Factories
Warehouses
Laboratories
With an extensive track record of successful industrial moves, we know how to transport sensitive industrial equipment, fixtures, and technology. In addition, we use professional pack and prep teams and custom crating for high-value items while also providing services like facility management to smooth the transition. We safeguard our customers' assets with:
Rigging for especially large or heavy machinery
Vehicles with climate control and backup generators
A complete end-to-end relocation plan and timeline
Meticulous labeling, tracking, and space planning
Specialized industrial moving equipment that supports efficient asset relocation
Contingency plans that ensure on-time, on-budget delivery
Disassembly and reassembly of racking systems
Industrial moving case study – how equipment moving & relocation services work
Specialized industrial moving equipment that supports efficient asset relocation. The move required relocating a 700,000 square foot industrial warehouse, including spray booths, printing presses, shrink wrap machines, 500 metal shelving units, an on-site Starbucks restaurant — along with their 300 employees.
An industrial moving plan made just for your business & its unique needs
Need specialized techniques for a unique relocation situation? Look to JK. We draw upon deep technical knowledge, prior moving experience, and a commitment to customer satisfaction to ensure a seamless, stress-free industrial move. Our team is highly trained to prepare you for the smoothest possible transition. Curious about our services? You can contact us here or request a quote below.