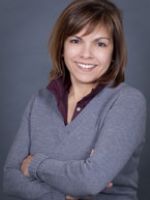 As a moving professional, it gives me tremendous pride to have helped tens of thousands of families with their relocations. In fact, I am pleased to say that not only have I spent my entire career in the moving industry, I have been an employee at JK since 1989.
I have managed inside sales and supported the Residential team during my tenure at JK, which is an accomplishment that I am quite proud of. After all, did you know that JK moves an average of 14,000 households each year?
My personal work philosophy is to always have a caring and compassionate attitude toward my customers. Moving is a very stressful experience for a family, and I truly enjoy being able to reduce that stress in their lives.
I can't imagine working anywhere other than JK. Our environment and company culture is top-notch, and the work ethic and philosophy of our CEO has been a guide for me as I've grown with the company. Plus, JK takes great care of its employees, which is a rare find these days.
Mobile: 703-625-2210
Office: 703-260-3007
Tina.Buckley@jkmoving.com
LinkedIn