Corporate and Administrative Careers
Jobs in accounting, IT, marketing, human resources, supply chain, logistics management, sales, and customer service.
Apply For This Job
Overview
Join our professional corporate team to collaborate using the newest technologies to develop innovative solutions for our business and for our customers.
Today, JK is the largest owned and operated, independent moving company in North America, and the mover of choice for U.S. presidents, professional athletes, Fortune 500 companies, government agencies and families around the world.
Qualifications
College degree preferred
3-6 years of experience in relative field
Analytics-driven; tracks KPIs to ensure that goals are met
Experience working across departments and divisions to help unified cause
Self-starter who can find and recommend solutions, and who has outstanding attention to detail and organizations/program management skills.
Excellent oral communication skills with ability to present ideas and information clearly.
Collaborative team player able to integrate with a diverse team full of opinions and ideas
About
As the largest independent mover in North America, JK delivers superior relocation and logistics services to military service members, government agencies, large corporations, businesses and homeowners around the world….and the list goes on! JK actively seeks dedicated professionals ready to positively impact domestic and global communities.
In 2018, the company established the JK Community Farm, a charitable effort designed to alleviate hunger by growing and harvesting crops and livestock and donating them to Loudoun Hunger Relief. From charitable giving to competitive compensation to fun corporate events, JK invests in each employee's professional and personal growth.
JK Moving is proud to be named as one of the Best Places to Work for 2020, an award that is particularly meaningful because winners are selected based on employee survey feedback.
Benefits
In addition to comprehensive medical, dental, and vision insurance, JK Moving offers:
World-class retirement savings programs including Company-funded profit sharing and safe harbor 401(k)
Recruitment and customer referral bonuses
Company-paid life insurance and accidental death benefits
Voluntary protection programs for employees and their families
Service recognition programs
Safety & performance bonuses
Tuition reimbursement and student loan repayment assistance
Discounted membership @ Gold's Gyms (corporate locations) nationwide
Global employee wellness programs and Employee Assistance Program (EAP) for employees and their families
Medical and Dependent Care Flexible Spending Accounts (FSAs)
Health Savings Account (HSA) with employer matching contribution
Committed to your growth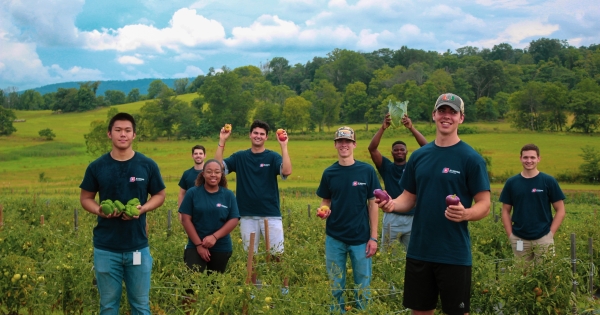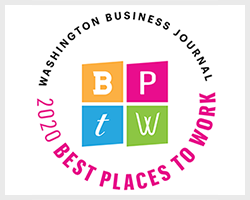 Committed to your growth
A place to thrive. Ongoing professional development training is available to each JK team member. From on-the-job, hands-on training to online and external coursework to paid professional certifications, you can grow according to your own personal career goals.
JOIN THE JK TEAM TODAY